Hi, I'm Karen Nicole Johnson.
I am an IT professional with experience in fast-paced environments. I am experienced in both startup and large corporate environments as well with teams located onshore, offshore and a blend of onsite/offshore. I help organizations and teams create high quality software.
Over the course of my career I have focused on software testing and I am well-known in the software testing community, but in the past eight years working as a solo consultant, I have acquired practical business and organizational acumen. I often assist and am hired by senior executives (Directors, VPs, and CTOs) who want to improve quality in their organizations (but are not typically sure how to go about doing that). I work "on the ground" with teams and individuals, by advising and mentoring.
As of 2017, I am employed at Jamf .
My opinions expressed on my website are my own personal views.
My profile on LinkedIn: www.linkedin.com/in/karennjohnson/
My email: karen at karen n johnson dot com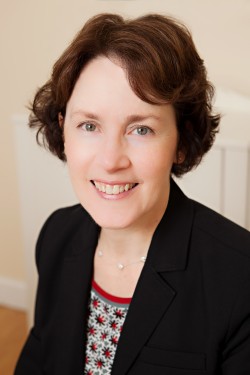 Interviews

---
.NET Rocks! interviewed me about mobile testing in March 2015. You can find the interview
here
.
A1QA interviewed me about working as a consultant in October 2014. You can find the interview here.
Tea Time with Testers newsletter interview in September 2014. You can find the article and download the newsletter here.
Michael Raveling and Emily Shebesta interviewed me about an array of topics. You can listen here or through the iTunes store (podcasts/software testing).
Kathy Hansen, storytelling expert, interviewed me about how I use story in my work. You can read more here.
Debasis Pradhan, software tester, interviewed me about my experiences in software testing. You can read more here.
Marina Gil-Santamaria from Oracle interviewed me for Oracle Technology Network. You can read more here.
print